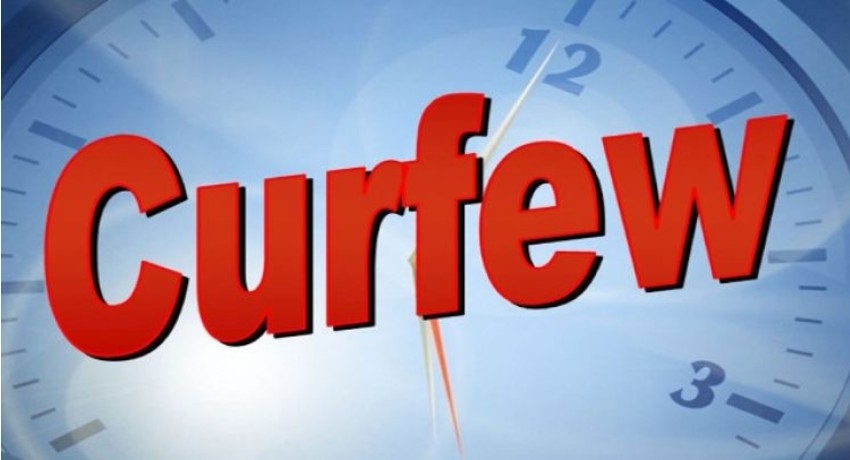 Colombo (News 1st);  A quarantine curfew will come into effect from 10:00 PM on Wednesday (21) to 05:00 AM on Monday (26) for the entire Gampaha District.
All residents in the Gampaha District must remain indoors during this time period and no one will be permitted to travel unless under exceptional circumstances, said DIG Ajith Rohana, the Police Spokesperson.
Who is allowed to travel during the Quarantine Curfew Period?
If a person suddenly falls ill and shows symptoms that are not related to COVID-19, such individuals will be permitted to travel to the nearest hospital.
Expectant mothers will also be permitted to travel to the hospital.
Students sitting for the Advanced Level Examination will be permitted to use their Admission Card as a curfew pass.
Employees attached to factories in the Gampaha District, where operations should continue all day. (Further clarification below)
Employees attached to essential services. (Further clarification below)
What about movement within the district?
Movement along main roads and by-roads is strictly prohibited for all (except those mentioned above and related to essential services mentioned below).
In addition, gathering in clusters is also prohibited.
What about movement in & out of the Gampaha District?
Vehicles are permitted to travel across the district, however, no vehicle is permitted to stop inside the Gampaha District, even along by roads.
People cannot board or leave a vehicle passing through the Gampaha District, under exceptional circumstances (Engine Failure, etc).
Strict legal action will be taken against anyone who stops a vehicle inside the Gampaha District and the vehicle will be seized by Sri Lanka Police.
Does the Q/Curfew apply to those heading home on Wednesday (21) night after work?
No. It does not apply to those who are moving in or out of Gampaha after work on Wednesday (21) after the Quarantine Curfew comes into effect.
Can workers employed in factories in the Gampaha District report to work?
Factories can only operate on the instructions given by the health authorities.
Factories must employ the service of a transport company to transport its employees required to work and ensure all health guidelines are followed.
All employees reporting to work must have their Official ID with them at all times.
The transport service can transport workers from one factory or company only.
Transporting workers from multiple establishments will be a violation of the quarantine curfew.
What about those employed in essential services?
Employees attached to Water Supply, Electricity Supply, Telecommunication, Airport, Airport Services & related services and media can produce their Official Identification to travel to and from work.
The head of the relevant institution must ensure the Official ID is not abused to violate the Quarantine Curfew.
All those attached to essential services must always strictly follow the health guidelines.
The Quarantine Curfew is in effect to prevent and control the spread of the corona-virus.
Everyone reporting to work for essential services or for factories in the Gampaha District must be included in the work-place daily register, which should be maintained by the respective company or factory.
Latest News