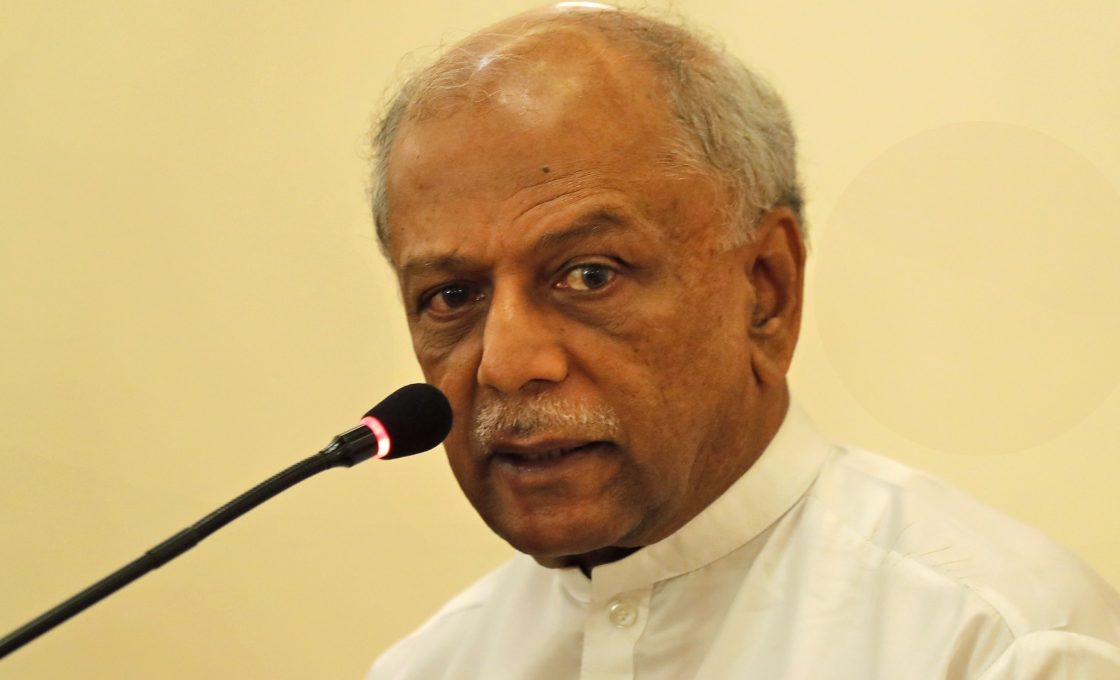 Sri Lanka's foreign minister confirmed that his government has already sought to lift a travel ban placed on accused war criminal Shavendra Silva, as he responded to questions in parliament urging the government to lobby the USA on the issue.
Sri Lanka's Foreign Minister Dinesh Gunawardena told parliament that the ban imposed on Shavendra Silva was due to the "grave offence" the previous government had committed in co-sponsoring a UN resolution on accountability for war time atrocities.
"It was thanks to the great betrayal the previous government did by co-sponsoring a resolution at the UNCHRC against this country that these sanctions came," he claimed.
"We have already made that request to relevant authorities," Gunawardena added. "We made the request within 24 hours of imposition of the ban. We have informed the US State Department of our position and asked for the lifting of the ban."
Gunawardena was responding to remarks from opposition leader Sajith Premadasa who called for the lifting of the ban to be discussed with US Secretary of State Mike Pompeo, who is due to visit the island next week.
Premadasa has previously vowed to "stand by" Silva, calling him "one of the heroic field commanders who spearheaded the national effort to eradicate terrorism".
Pompeo announced the ban on Silva last year, stating that the Sri Lankan commander and his immediate family were "ineligible for entry into the United States".
"The allegations of gross human rights violations against Shavendra Silva, documented by the United Nations and other organizations, are serious and credible," said Pompeo at the time.
"His designation underscores the importance we place on human rights in Sri Lanka and globally, our concern over impunity for human rights violations and abuses, as well as our support for promoting accountability for those who engage in such acts.  We urge the Sri Lankan government to promote human rights, hold accountable individuals responsible for war crimes and human rights violations, advance security sector reform, and uphold its other commitments to pursue justice and reconciliation."
Read more on the ban and on Silva's history in our feature here.